Main Content
Chestnuk Oak Associates
Slideshow
Knowledge. Experience. Results.
Chestnut Oak Associates is a full-service real estate brokerage licensed in Connecticut and Massachusetts. Founded in 1989, Chestnut Oak's mission is to provide exceptional service to their clients to assist them in achieving their real estate goals by drawing upon knowledge, experience, market intuition, transparent communication and the latest technology for premium results. Today, Chestnut Oak has 2 office locations, 20 licensed Agents and a full time administrative staff ready to facilitate you in every aspect of your real estate journey!
02 OurAgents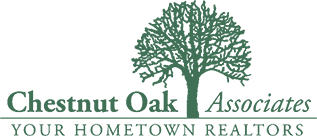 06 OurClients
Chris Colli at Chestnut Oak Associates while buying a house in Simsbury and selling a house in West Hartford. Chris was very knowledgeable on the real estate process and had great communication throughout the house buying and selling process. On the buying side, Chris helped with targeting marke...
Working with Jessica was an absolute pleasure. This was my third home that I've purchased and my first time utilizing her services. Contrary to the purchase of my last two houses, during this process I felt completely supported and very well informed. Jessica's persistence and tenacity are the o...
throughout this entire process. I am a first time homebuyer. She really went above and beyond, to give my wife and I a pleasant experience. She handled selling my wife's home and also buying our new home. She handled any bumps in the road, with complete competence, and eased any concerns we had. Sh...
and I sell our home and purchase a new home. Throughout the process, Jaclyn provided a comparable market analysis to ensure we sold our home for the right price, set up and advertised a successful open house, and provided an MLS filter specific to our needs. On top of that, Jaclyn was friendly to a...
with selling our home in Hampden, MA. She was very knowledgeable in giving us feedback on how to add value to our home prior to selling. Her communication skills with us as a seller and with the buyer's agent was outstanding. She is a pleasure to work with and will be a part of our family for years...
and in the process we gained a life long friend. She was on top of absolutely everything. If something came up that she wasn't sure about, she reached out to her contacts within her brokerage. She handled every conversation, transaction, viewing, and bump in the road so gracefully and so beautifull...
Within just a couple weeks, we found a house with Angela during the height of market chaos. She got us a great deal, was able to talk the seller through our concerns and got us more than even we knew to ask for! Plus, she's so fun, and put a personal touch to everything! She pays attention to det...
Nicole is amazing at her job, she is dedicated and goes above an beyond for her clients. Without her I do not think we would have been able to purchase a home in such a tough market for buyers. She knew what we wanted and helped us find it, then she was extremely creative with our offer and help us ...
The entire house process can be a nightmare for sure but having Nicole made it one of the most enjoyable things in a crazy time to be looking to buy a home. The response times were always quick and every question was always answered thoroughly and with even extra info I was unaware of. Couldn't reco...
I couldn't imagine going through the buying process without Nicole. She is extremely knowledgeable and helped us at every step, always giving us advice so we could make informed decisions. She is a realtor you can trust. Nicole works with integrity and pride, as she should because it is well dese...