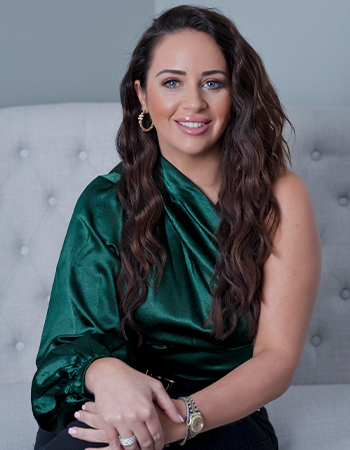 My passion is helping people. I'm one of the lucky few that loves what they do for a living! I pride myself on maintaining long-lasting relationships, with my clients. I work in all types of transactions from finding the land to build your dream home to listing commercial properties.
My role is much more than negotiating the best price for my buyers and sellers. I have an understanding of each clients' needs and effectively execute to maximize their wants. I always put my clients first and have their best interests at heart. I want to build their trust and I love turning their dreams into reality.
What sets me apart is my ability to be open, honest, and transparent. I want to help my clients make the best, most informed, and confident decision, when it comes to a real estate transaction. It's my duty to ensure things go smoothly, because time is of the essence and quick decisions have to be made.
With my vast network of trusted professionals, and along side my team I will be able to give you a concierge service and offer the best solutions and answers.
I serve Northern Connecticut, Western Mass, and the Connecticut shore communities. There is no place I would rather live, work, and raise my family.
I would be honored to work with you on your next transaction.
Lauren Mazzoli was professional from the first day we met until the day we closed. She was always available to answer questions or handle any concerns. With such limited inventory Lauren worked diligently to find us a house that met our needs in a timely manner. This market is extremely competitive and her expertise allowed us to purchase our house strategically with several offers on the table. She had the confidence to sell our house competitively resulting in several over ask offers and ultimately closing well over the asking price. Her calming and reassuring demeanor during this stressful time was very much appreciated. We highly recommend Lauren and her team for your real estate needs.
Sue R.
Lauren is incredibly professional, knowledgeable, well networked, and kind! She handheld us through the process of buying our first house and she connected us to an amazing mortgage broker and contractors. She negotiated our contract for us seamlessly and went above and beyond just finding us a house. I'd recommend Lauren to anyone looking for a flawless sale/buy process!
Julian V.
I don't know how Lauren did it, but she did. She negotiated and understood what we needed to do in order to provide a strong offer to the owners. There were about 16 other offers on this property. Lauren knew how much we wanted this house and she made it happen. Lauren was always available if we needed her even if it was just for her to reassure us to let the process work. And it did! I never felt like I bothered her. She always took my calls and responded to my many texts and emails. I would highly recommend Lauren to anyone. She's a true professional and yet makes you very comfortable as a potential buyer. In this housing market, she pulled off a miracle for us and we are forever grateful.
Sharon H.